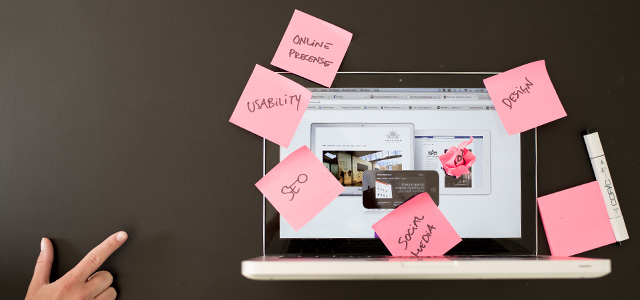 Tips and Tricks
SOCIAL MEDIA FOR SMALL BUSINESS SERIES #4
---
In this blog post we focus on the small things that can easily improve your social media presence.
1. Share images that express your image
---
"When you're on Facebook you're not there for an 800 word article, you're there for content you can share quickly and for content that catches your eye".
- Lisa Barone, Vice President of Strategy at Overit
True words. And this goes not only for Facebook but all social sites in general. Pictures are key to engaging your customers and they are easy to share, so go for it!
2. Consider your Voice
---
It's important it is that there is consistency in your company's voice through various channels. Decide whether you can afford to have a funny or sarcastic tone in your updates, or whether the more neutral language is the safe choice.
3. Recognize your Followers
---
One of the ways in which you can start the dialogue is to mention your followers or fans in your updates or get them to respond to your questions or discussions. You can also post cases that include your customers to inspire others to use your services.
4. Answer Questions Quickly
---
Be quick to answer questions, feedback and especially criticism to create strong ties to your members. It might be a good idea to have a few standard responses prepared but always try to make your responses personal and relevant.
5. Keep updated on Facebook changes
---
Facebook changes all the time, especially the functions and abilities as a page manager. Therefore, it is important that you keep yourself updated so you can avoid surprises and stay on top of new solutions that can improve your work. You can benefit from using the official Facebook Marketing page and Newsroom to stay updated. It is important that those responsible for your Facebook profile also know Facebook's policies.
6. Use social media tools to monitor your efforts
---
There are many tools out there to help you monitor and analyse your social precense but we have listed a few we believe could come to your advantage depending on what social networks you are in.
Use it to see how much referral traffic you get from your social sites while you are tracking your website traffic. This will show if your social media efforts are paying off.
A web and mobile social media management tool that helps individuals and organizations spread messages, monitor conversations and track results across multiple networks including Twitter and Facebook.
They sell paid monitoring tools, but on their site you can also find lots of free stats on Facebook, Twitter, Google+, YouTube and LinkedIn that might come in handy.