SEO STARTER KIT
Do you find it hard to update your website's SEO? Let Mono help you! Let us know which keywords your website should rank for, and our SEO-experts will make sure to optimize your advanced SEO settings (URL, Meta titles, Meta descriptions, 301 redirects) and ALT-tags on images plus your most important headlines.
THE SEO-KIT INCLUDES
Our SEO specialists are experts in the Mono tool - especially when it comes to optimizing websites for Google. They are now at your service so you can be sure that your most important pages are optimized for search engines.
Meta Titles
Meta Descriptions
Your Keywords
Site address (URI)
ALT tags on images
Headlines (H1)
ORDER SEO STARTER KIT
Before we can optimize your website's SEO we need information from you. Once you have filled out this form, we will send you an invoice, where the amount depends on how many pages you want optimized (5 or 10). When the invoice is paid, we will send you an excel sheet that you need to fill out with information about your business, your website, and perhaps the keywords you want on your website. Read the terms for your purchase here.
HOW IT WORKS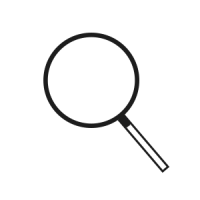 1. choose keywords
Define between 10-20 keywords you want on your website, or ask Mono's experts to find valuable keywords for you, that match your product and your business.
2. Fill out the form
Read the terms and fill out the form on this page to order an SEO kit with either 5 or 10 pages. We will get back to you on email within 2 business days!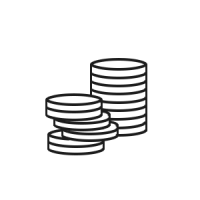 3. Pay the invoice
We will send you an invoice to your Mono account. When it is paid, we will send you an excel sheet for you to fill out and return with pages and maybe keywords.

4. Mono works!
Mono's SEO experts will then start to write an implement SEO texts on your site. We will get back to you within 5 working days on email when the site is ready!
DETAILS
If you choose to send us your own keywords, we will assure the quality of them. Keywords are the words/terms that you want your website to rank on when your customers are searching for those words on Google. We ensure that your keywords have value in terms of search volume (is there anyone who searches for those words?), and value relative to marketing your business. If we have alternative suggestions for your keywords, we will contact you before we get started with the implementation. If you choose to let Mono's experts find your keywords, we base our choices on your product, your industry and your target market in our research and selection.
We thereafter write and implement the Meta titles and Meta descriptions (texts for Google) on your website from the chosen keywords while ensuring the SEO texts follow Google's guidelines in relation to length and content. We optimize your page addresses (URI) to match the page content. We insert keywords in your page images (alt tags) and optimizes the main headlines (H1) on each page with the most important keywords. In this way, we ensure that your most important pages have a strong SEO foundation.
WHAT IS THE BASIC SEO?
With this SEO starter kit we optimize the basic on-page SEO on your most important pages. This means that Mono's SEP specialists optimize the texts which appear in particular Google searches and on social media when you share your website. The optimization also makes it far easier for Google and your customers to understand what your website is all about. Therefore, you increase the chance of getting a good ranking on Google and increase your website traffic. Read more about SEO on the Mono blog.